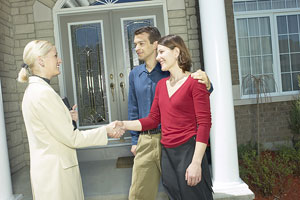 AFRICANOS REAL ESTATE LTD
is one of the biggest real estate networks in Cyprus offering the largest selection of new and resale properties across Cyprus. Representing more than 200 developers and construction companies and thousands of private sellers island wide, enabling our customers to save time and money. We specialize in properties in all areas of Cyprus . Our selection of properties consists of thousands of new and resale houses, bungalows, semi detached houses, town houses, and apartments. We also offer a wide range of plots and land as well as rental properties. Aiming to satisfy all likings and preferences of our customers. Property consultants offer our clients valuable advice and suggestions for the purchase and sale of properties. Our recommendations are tailored to our clients needs and our credibility, discretion and responsibility make us the best in the industry. Services are free of charge and include consultation, trips to see the properties that our clients are interested in, with no obligation to buy, assistance with legal services during the purchasing process and more. www.africanosestate.com Africanos.com is an online, full-service residential real estate listing and information system. Users can have around the clock access to our up to date database of thousands of property listings with photos inside and outside the property, descriptions, features, floor plans and site plans. You can also read news and articles where you can find everything you need regarding buying property and / or moving to Cyprus .
AFRICANOS REAL ESTATE LTD is at present one of the largest, most interactive and user friendly real estate website on the web. THE FUTURE OF AFRICANOS With 30 years of experience we managed to grow into one of the largest corporation in Cyprus and has revolutionized the way people and businesses deal in real estate. We look to the future with great optimism and confidence that the desire for excellence, uncompromising quality and the very best in service will continue to guide the company and its people in a bright future. With our remarkable success and our company's great people, dedication to outstanding service and exceeding customers expectations. We will continue to build stronger relationships with our clients and we will always try to improve the home buying and selling experience.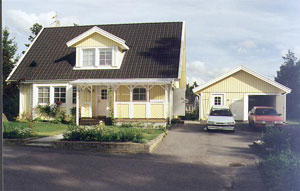 AFRICANOS REAL ESTATE LTD
Larnaca property for sale is currently the most affordable real estate island wide. Families looking for a property for sale or rent to make Larnaca their home town can benefit from its warm climate; friendly hospitality; calm beaches; low cost of living; historical charm; and secure leisurely lifestyle.Β For the astute investor, to buy Larnaca real estate promises to be a very profitable investment.Β Catering for both clienteles, Larnaca developments offer different architectural styles and designs ranging from contemporary houses to classical apartments and Mediterranean style holiday villas built to European standards by reputable land developers.The large scale upgrades to the Larnaca International Airport; the forthcoming designer golf course developments; the near completion of mass road improvements; the conversion of the Larnaca Port into an extension of the Larnaca Marina (more than tripling its size to dock both cruise ships and luxury yachts); the extension of the beautiful tree lined Finikoudes promenade; and the relocation of the Larnaca Oil Refinery; are just a few reasons why the value of property such as houses, apartments, villas, land and developments will exceed the expectations of both individuals and real estate investors who buy in the near future.

AFRICANOS REAL ESTATE LTD
One can easily and securely buy real estate in Larnaca when dealing with experienced and reliable professionals.Β Africanos Real Estate Ltd offers a huge range of houses, apartments, villas, land and other developments both for sale and for rentΒ to suit all budgets.Β We have found the right property i n Larnaca for thousands of satisfied customers simply by giving good advice and combining our knowledge of the real estate market with their individual needs.Β If you are looking for property for sale in Larnaca we can help you find the best option.Β Let us familiarise you with Larnaca, its property developers, and its areas; where to find the good property for sale and how to avoid the bad property for sale.Β Let us help to find the best property for you... why settle for less?Β Contact us now.
Certified Real Estate Reg. No.335
Company Registration No.494